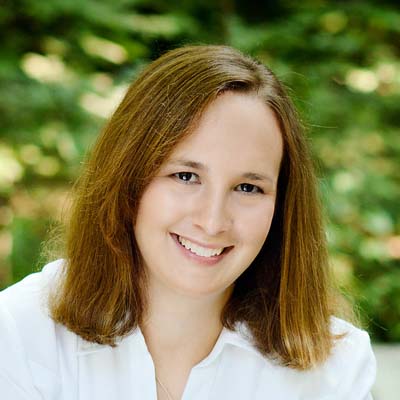 chiropractor
Hilary Alweis, D.C.
Location: Billings - Heights & Billings - West End
Dr. Hilary is excited to be part of the Walk In Chiropractic team and serve the citizens of Billings and the surrounding areas! Growing up in Montana, Dr. Hilary's first introduction to chiropractic care came from her desire to keep her show horses healthy and performing at their best.
After seeing the amazing changes in her horses, it didn't take long for her to become a chiropractic enthusiast herself. This enthusiasm eventually led her to graduate from Northwestern Health Sciences University, where she discovered a passion for helping women and children reach their greatest health potential.
Dr. Hilary has worked with patients of all ages from newborns to 90 years old. She is constantly attending seminars to help deepen her knowledge base in women's and children's health. She utilizes a variety of techniques to customize a care plan for each patient that works best for their specific needs. Your body is run by your nervous system. If there is no interference, your body will be able to heal itself and you will experience the best health possible.
Dr. Hilary's job is to remove interference in your nervous system so that your body can heal. She firmly believes in your body's ability to express health and is excited to be a part of your healthcare journey. Dr. Hilary has completed 200+ hours of postgraduate classes in perinatal, postnatal, and pediatric care and development.
chiropractor
Doug Kinne, D.C.
Location: Billings - Heights & Billings - West End
Dr. Doug Kinne joined Walk-In Chiropractic in November of 2019 as one of the primary chiropractic physicians. Dr. Kinne is a 1986 graduate of the University of North Carolina at Chapel Hill, where he earned a Bachelor of Arts in English.
He was always interested in chiropractic and earned a Doctor of Chiropractic and Bachelor of Science in Life Science from Logan College of Chiropractic in St. Louis, Missouri.
Dr. Kinne says being a chiropractor at Walk-In Chiropractic in Billings is rewarding, since he is able to help others:
"The best thing about being in the chiropractic profession and a chiropractor is having the ability to provide quality chiropractic care at an affordable price. I truly enjoy seeing people make remarkable health improvements with adjustments and simple lifestyle changes. Health benefits should be accessible to all in the community."
Through his professional journey, including working in Missoula, Montana and St. Louis, Missouri, Dr. Kinne has learned to serve all types of people from babies to grandparents and a range of cases, including headache relief, sciatica pain, neck pain, and lower back pain through the use of manual manipulation.
He is certified in several techniques with an emphasis in Diversified Adjusting.
"My motivation and passion with chiropractic is helping others improve their health and quality of living by having a well-adjusted spine, without using drugs or invasive procedures."
Dr. Kinne regularly demonstrates how regular chiropractic adjustments not only help to prevent pain and injury, but also serve to promote health and wellness.
During his free time, Dr. Kinne enjoys hiking, reading, and biking here in Billings and the surrounding area, as well as spending time with his son, Justin.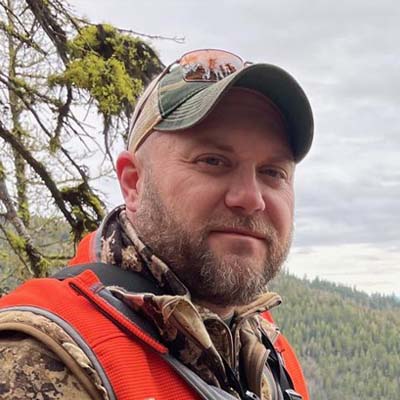 chiropractor
Matt Klemm, D.C.
Location: Billings - Heights & Billings - West End
Dr. Matt Klemm was born and raised in a small town in Missouri. After sustaining an injury playing high school football, he experienced relief and healing through chiropractic care. This led to his interest in the field and is the main reason he is now a Doctor of Chiropractic.
Dr. Matt attended and graduated from Logan University with a Bachelor's degree in Life Science and a Doctor of Chiropractic degree. After graduation, he went into private practice. He spent the next 10 years building a successful practice by treating patients with kindness and understanding. During his time in practice, he treated a multitude of ailments and issues among patients ranging from newborns to 96 years old.
It was always a dream for Dr. Matt and his wife to leave the Midwest during retirement and move further West. In 2020, an opportunity arose to sell his practice and join Walk-In Chiropractic, making his dream of living near mountains become a reality. One of the driving forces behind his desire to move West was his love for the outdoors, primarily hunting and fishing. When Dr. Matt is not at work, you can often find him fishing at Bighorn Reservoir or chasing deer and elk in the mountains.
Dr. Matt lives in Billings with his wife, Stephanie, and their two sons, Emmett and Wyatt. Emmett is their analytical child with interests in video games, robotics, and computer science. Wyatt is a carbon copy of Dr. Matt with a deep love for fishing, hunting, and sports. The Billings community has been extremely welcoming, and Dr. Matt and his family have felt at home from the start. They enjoy the slower-paced life and love to explore all that Montana has to offer. Dr. Matt is honored and proud to treat the people of Montana and help them lead healthier and pain-free lives. He looks forward to continuing to serve the people of Billings and the surrounding areas in both the West End and Heights locations.
chiropractor
Jeff Holden, D.C.
Location: Billings - Heights & Billings - West End
Dr. Jeff Holden grew up in a small town in northern Minnesota. When he was 16, he was involved in a serious car accident. After the accident, he suffered severe chronic back and neck pain - leading him to a chiropractor that gave him his quality of life back and sparked his interest in pursuing chiropractic.
He attended the University of Minnesota Duluth, where he studied biology and chemistry. In 2009, Dr. Holden was accepted to Palmer College of Chiropractic in Davenport, Iowa - the first chiropractic college in the world. Dr. Holden excelled at Palmer and graduated with highest honors - leading him to be offered a residency to study radiology in Portland, Oregon.
Dr. Holden obtained an additional Master's degree in radiology and went into practice in October of 2015. He worked for Walk In Chiropractic in Coeur d'Alene, Idaho for three and a half years, where he treated several thousand patients with exceptional results. When not in the office, he enjoys exploring Montana on his bike and snowboard.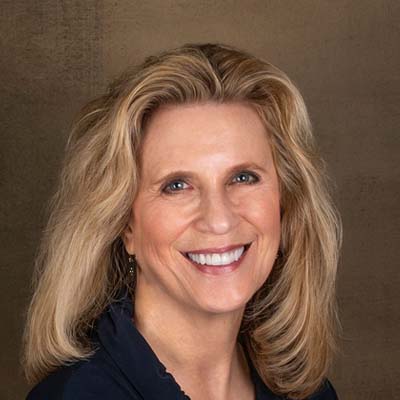 chiropractor
Karlene Berish, D.C.
Location: Billings - Heights & Billings - West End
Dr. Karlene Berish grew up in Forsyth, Montana. After studying Physical Therapy at the University of Montana, she attended chiropractic school at Northwestern Health Sciences University, in St. Paul, Minnesota
She was in private practice in Billings for over 30 years before joining the team at Walk In Chiropractic. Having been a chiropractic patient since 3 years of age, she understands the benefit of regular chiropractic care and strives to help her patients achieve a more active and healthy lifestyle.
Over the years, she has served on the Montana Chiropractic Licensing Board, the state ethics committee, and the Montana Chiropractic Association board. In her spare time, she enjoys hiking, reading, exercising, and traveling.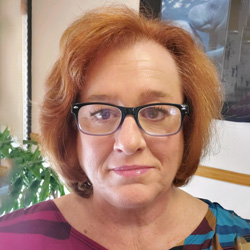 chiropractor
Lisa Larson, D.C.
Location: Billings - Heights & Billings - West End
Dr. Lisa Larson has been a practicing chiropractic physician for nearly 30 years. She attended the University of Vermont and graduated with a Bachelors in Education in 1980. It wasn't until 1986, when she was in a motor vehicle accident, that she would be introduced to the miracles of chiropractic care.
She then found the profession she would devote her life to. Dr. Larson graduated from Western States Chiropractic College in Portland, Oregon in 1992. She has enjoyed providing chiropractic care to the people in the Yellowstone and Carbon county areas. She has seen first hand how chiropractic care can relieve ongoing pain and headaches that other medical interventions can't resolve. Dr. Larson believes chiropractic care and evaluation are always the first and best place to start if you are dealing with any kind of muscle or joint pain. Chiropractic care is not just about acute injuries or pain, but a wellness program that can keep you moving freely and optimize your health. Chiropractic care can benefit people of all ages, from infants to seniors!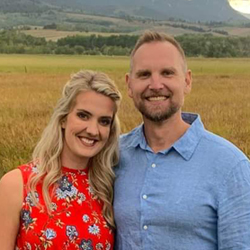 chiropractor
Dan Dutton, D.C.
Location: Bozeman
Dr. Dan grew up in Glendive, Montana. He went on to study at the University of Montana, where he earned his bachelor's degree in Forensic Anthropology. He then moved to Portland, Oregon to study Chiropractic Medicine.
Along the way towards his doctorate, he began a master's program in Sports and Exercise Science. These extra hours that he put in training rooms and on-field treatment has given Dr. Dan a wide range of experiences. Dr. Dan graduated from the University of Western States with his masters and doctorate degrees in 2013. He quickly decided to move back to his home state of Montana to practice.
Dr. Dan and his soon-to-be wife, Sarah, are happy to call Bozeman home. They have 2 rambunctious and cuddly pit bulls along with 2 cats, who are avid mouse hunters.
"Over the past 9 years, I have had the pleasure and opportunity to serve the great people of Gallatin Valley. We have watched Bozeman boom during that time, and we have been growing right along with it! I look forward to continuing to serve this community and help it progress."
chiropractor
Austin Robinson, D.C.
Location: Bozeman
Dr. Austin Robinson grew up in Dallas, Texas (Go Cowboys!). He graduated from Southwestern University with a Bachelor of Science in Kinesiology while playing collegiate soccer all four years. He then went on to pursue his Doctor of Chiropractic degree, finishing Magna Cum Laude, and Master of Neuroscience from Parker University in Dallas, Texas.
As an intern at the Parker University Clinic, Dr. Austin had the pleasure to be a part of the Sports Performance Program. While in this program, Dr. Austin learned various sports rehabilitation and soft tissue techniques that helped empower his patients to feel better and see their true human potential. Dr. Austin believes movement is medicine. He believes that movement can come from a chiropractic adjustment, rehab exercises, or soft tissue treatment. Dr. Austin looks forward to helping patients in and around the Gallatin Valley lead a pain-free and healthier lifestyle.
Dr. Austin lives in Three Forks with his wife Kate, a baby girl named Maeve, and an 8-year-old pitbull mix. Dr. Austin loves the outdoors and during his free time enjoys hiking, hunting, and exploring the beautiful state of Montana.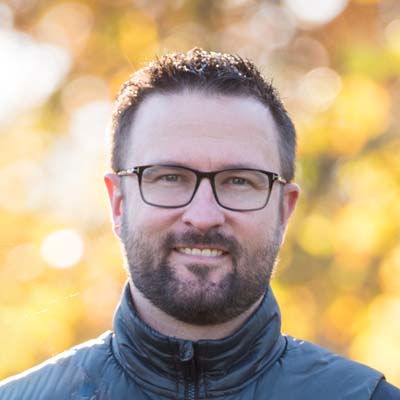 chiropractor
Josh Knutson, D.C.
Location: Bozeman
Dr. Knutson was born and raised in the Gallatin Valley, graduating from Manhattan High school in the late 90's. His journey took him through North Dakota for his undergraduate degree, then on to Oregon, where he completed his post graduate study, and graduated from University of Western States in 2007.
He spent the next 15 years working at a multi-disciplinary clinic and then running his own office before returning to Montana to join the Walk In Chiropractic team. In 2018, he got his certification in Animal Chiropractic at Parker University in Texas. When he is not at the office, there is a good chance that he will be found in the mountains, either on skis or a bike.
chiropractor
Susan Bushman, D.C.
Location: Bozeman
Dr. Susan Bushman is the newest member of the Walk In Chiropractic team. She grew up in St. Louis, Missouri, where she graduated from Logan College of Chiropractic in 2002 with her Doctorate of Chiropractic and a Bachelor's degree in Human Biology.
Dr. Susan was an instructor at Logan College for 5 years, where she helped future chiropractors learn their trade. Prior to Logan College, she also graduated with a business degree from Webster University.
A severe car accident brought Dr. Susan to her first chiropractor. At the age of 16, she was hit by a drunk driver and was thrown from the vehicle where she landed approximately 45 ft away. After several months of rehab and pain medications, which were very ineffective, she sought out a chiropractic physician. Her recovery after seeking chiropractic care was remarkable. So much so, she decided to go back to school to become a chiropractor herself.
Dr. Susan specializes in acute and chronic musculoskeletal conditions including, but not limited to, arthritis, low back pain, neck pain, stenosis, repetitive stress injuries, tension headaches, migraines and sciatica pain. Her specialized techniques include Diversified, Thompson, Flexion Distraction, activator, and myofascial release as well as acupuncture. She is now certified in the state of Montana for dry-needling as well.
In her free time, Dr. Susan enjoys volunteering, charity work, travel, hiking, skiing, boating, scuba diving, and most importantly, riding her 2017 Harley Davidson Softail Deluxe!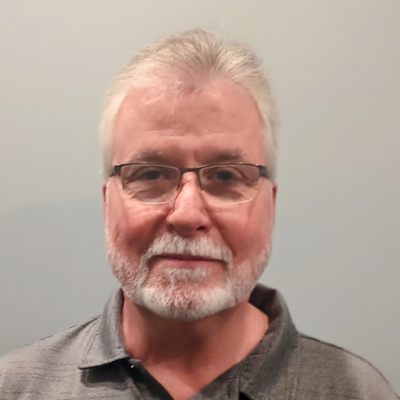 chiropractor
Steve Neeley, D.C.
Location: Coeur d'Alene
Dr. Steven Neeley earned his Doctorate of Chiropractic degree, with clinical honors, in 2002 from Life University School of Chiropractic in Marietta, Georgia. In 2009, Dr. Neeley graduated from the Spine Research Institute of San Diego with advanced certification in Whiplash and Mild Traumatic Brain Injury.
Subsequent training and certifications also include Extremity and Sports Chiropractic as well as a national certification in therapeutic massage and bodywork. Dr. Neeley's expertise and years of clinical experience also positions him to address and treat injuries sustained in the workplace, on the field of sport or following trauma related to motor vehicle accidents; this clinical experience also extends to families, children and those interested in wellness oriented Chiropractic care. Dr. Neeley is proud to be a part of the team at WalkIn Chiropractic, extending to each and every patient the very best that Chiropractic has to offer, now and in the future.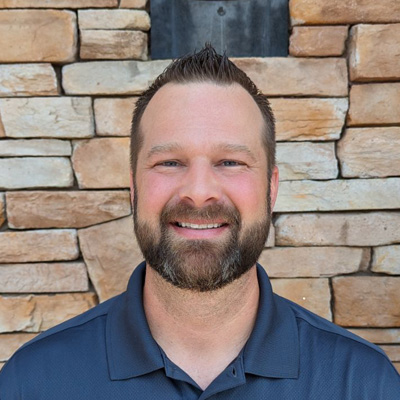 chiropractor
Craig Anglesey, D.C.
Location: Coeur d'Alene
Dr. Craig Anglesey grew up in Kennewick, WA, and was raised by a loving family with wonderful parents, two older sisters, and a big brother (also a chiropractor practicing in Richland, WA and now in Spokane Valley).
Craig was determined very early in life to become a chiropractor after receiving care for a low back injury during a high school baseball game as a pitcher. His friends and family knew they could always get a good back adjustment even before he was out of high school because he loved to practice the techniques he had learned from his own chiropractor.
Dr. Anglesey graduated from Parker College of Chiropractic with a passion for chiropractic medicine. He was able to complete his internship at a VA hospital in Dallas, Texas where he worked on hundreds of U.S. veterans. The experience helped him work with many different case types and meet countless wonderful people who had served or were still serving our country. After graduation he worked with another doctor in Spokane Valley for a couple years and then decided it was time to open his own practice which he ran for thirteen years until making the choice to join the Walk In Chiropractic team in CDA.
Dr. Anglesey and his loving wife Carrie and three beautiful children have grown to love the Liberty Lake area and continue to love it more each year that passes. He loves his work and enjoys working with people one on one and feels rewarded every day from the many patients that are relieved of headaches, freed of back and neck pain, or helped with everyday aches and pains. He feels very blessed to be in a profession where he gets to see people feel better shortly after they have been under his care. He feels like each patient becomes part of his family and hopes to treat each individual as he would his own wife and children. He has a passion for working on people of all ages, especially children, as he was able to receive special hands on training from a pediatric doctor during his time as an intern. Sports injuries are another favorite for Dr. Craig due to his involvement in baseball, football, wrestling, basketball, skiing and golf throughout his life.