Pain Relief From Chiropractic Care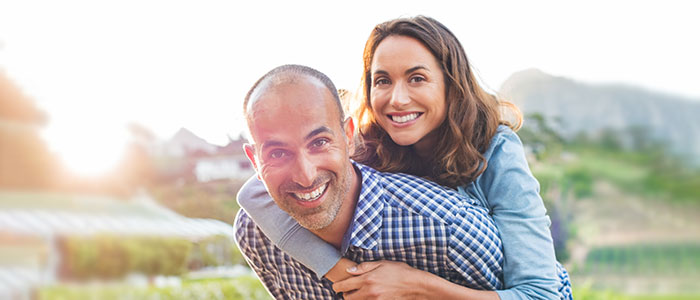 At Walk In Chiropractic chiropractic care provides quick and effective pain relief. For more than a century, patients from all walks of life have turned to chiropractors for help managing pain and discomfort. From lower back and shoulder pain to knee pain and migraine headaches, a simple chiropractic adjustment can provide much-needed, immediate pain relief.
At Walk In Chiropractic in Billings - Heights MT, Billings - West End MT, Bozeman MT, and Coeur d'Alene ID, we are dedicated to helping our patients live healthy, comfortable, and capable lives. Our "no appointment needed" policy means you can get the quality care you need, at a time that works best for your schedule. Stop by today to see one of our local chiropractors, or contact us to schedule an appointment!
---
WHY CHOOSE WALK IN CHIROPRACTIC?
Convenient - Stop by anytime during business hours for a quality adjustment
Experienced - Enjoy professional care from a local chiropractor
Straightforward Pricing - No unpleasant surprises or hidden fees
Affordable Memberships - Build wellness into your life for as little as $22.25 per adjustment
Personalized Care - Your comfort and satisfaction are our top priority
Easy Hours - Open Monday-Friday from 10am-6pm, and Saturdays from 10am-3pm
Our chiropractors provide simple, natural pain relief solutions. When you're dealing with pain or discomfort, it affects every part of your life. Chiropractic care is a natural, holistic solution for finding relief from pain, strengthening your body, and preventing future injury and discomfort. At Walk In Chiropractic, we aim to make your experience as simple, convenient and satisfying as possible by keeping our doors open for walk-in appointments all day during business hours. Just stop by when it works best for you, and one of our experienced, local chiropractors will provide you with prompt and professional treatment.
---
CAN CHIROPRACTIC HELP WITH PAIN?
Yes! The careful spinal manipulation that occurs during a chiropractic adjustment can provide immense, immediate pain relief to a wide range of affected areas.
While chiropractic adjustments are quick and easy treatments that can help in a pinch, regular chiropractic care can help address the root causes of pain, promote healing, and improve strength, mobility, and range of motion.
Come in for an adjustment today, and ask about our affordable chiropractic memberships!
---
WHAT KIND OF PAIN CAN CHIROPRACTORS HELP WITH?
Whether your discomfort stems from chronic conditions, injuries, or just normal wear and tear, our chiropractors can provide substantial pain relief for the body's common problem areas:
Low Back
Neck
Shoulders
Hips
Knees
Elbows
Sacroiliac (SI) Joint
Migraines and Tension Headaches
---
WE ARE HERE TO HELP
At Walk In Chiropractic, we are passionate about providing our patients with real, game-changing relief from physical pain and discomfort. Our local chiropractors take the time to listen to your concerns, explore your problem areas, and provide you with the right care for your needs. Ready to get the pain relief you desperately need? Visit one of our locations, or contact us today to schedule an appointment!
At Walk In Chiropractic by Wellness WORx you can get an adjustment on your time. As our name implies, you don't need an appointment, you can just walk in. Even better our prices are set up the way you would do it, with no hidden fees. It's affordable to get started at just $49 and ongoing care is amazingly affordable with our monthly wellness memberships.