M: 10:00am - 6:00pm
T: 10:00am - 6:00pm
W: 10:00am - 6:00pm
T: 10:00am - 6:00pm
F: 10:00am - 6:00pm
S: 10:00am - 3:00pm
Our outstanding team at Walk In Chiropractic - West End is here to help you reach your health care goals. Walk in anytime for a quality adjustment.
Chiropractor Billings MT
Walk In Chiropractic - West End
Welcome to our chiropractic clinic! We are proud to serve our community to resolve health issues and find pain relief. While Billings - West End MT chiropractors are known for helping with chronic back pain, we actually help with a wide variety of health concerns.
We're happy to answer questions about how chiropractic treatments may help you and your family. In this article, we're going to answer some common questions so you can get more familiar with our chiropractic office.
Why Choose Walk In Chiropractic
Unmatched Convenience - Come in anytime to get the chiropractic care you need
Doctors of Chiropractic - Enjoy quality treatments from experienced practitioners
Straightforward Pricing - No unpleasant surprises or hidden fees
Affordable Memberships - Build wellness into your life for as little as $22.25 per adjustment
Personalized Care - Your treatments will address the unique needs of your body
Accommodating Hours - Open Monday-Friday from 10am-6pm, and Saturdays from 10am-3pm stop by today!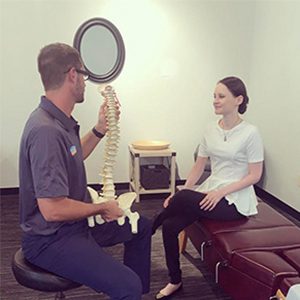 Adjustments can help ease surrounding muscle tension, which is necessary for restoring normal mobility.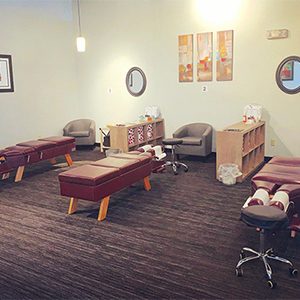 By increasing mobility and normalizing alignment, we can increase the ability to move efficiently and maximize strength.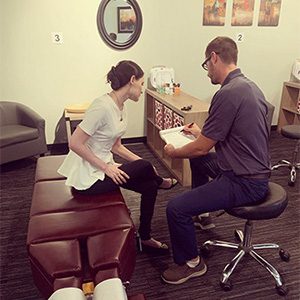 Chiropractic care adjustments can relieve unnecessary stress from the body and promote recovery.
No Appointment Needed
When you need chiropractic care in Billings MT, waiting weeks for an appointment can have a serious impact on your health and well-being. Enter Walk In Chiropractic - West End — your source for quality chiropractic care in Billings MT.
Our team knows that the consequences of untreated back, neck, shoulder, hip, muscle, and joint pain can affect every area of your life. To keep you at your happiest, healthiest, and most functional, we always offer "walk-in" appointments during business hours. It's simple — just stop by our office in Billings MT, and one of our experienced Doctors of Chiropractic will provide you with a quality adjustment.
Check out our monthly wellness memberships, and visit our office today!
How We're Different
At Walk In Chiropractic - West End, you can get treated by a chiropractor on your time. As our name implies, you don't need an appointment, you can just walk in. Our pricing is affordable and transparent. You can get started at just $49 and ongoing care from our chiropractors is incredibly affordable with our monthly wellness memberships. We're also open on Saturdays to make it easy for you to get the care you need when you need it.
Our Billings MT chiropractors treat every patient with a custom plan to fit their needs. We are dedicated to increasing your comfort, decreasing your pain, and helping you reach your highest levels of wellness. Whether you are suffering from chronic pain, an acute flare-up, or just need a standard adjustment, our doctors of chiropractic are here to help you in Billings MT.
Don't wait! Contact us or come in today to see an experienced chiropractor!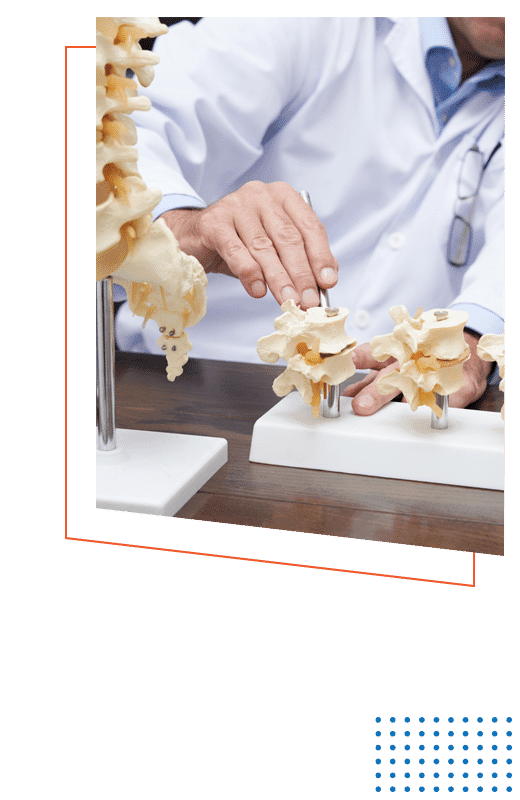 Are you new to our office? Take advantage of our Special Offer!