M: 10:00am - 6:00pm
T: 10:00am - 6:00pm
W: 10:00am - 6:00pm
T: 10:00am - 6:00pm
F: 10:00am - 6:00pm
S: 10:00am - 3:00pm
Our outstanding team at Walk In Chiropractic - Coeur d'Alene is here to help you reach your health care goals. Walk in any time for a quality adjustment.
Chiropractor Coeur d'Alene ID
Walk In Chiropractic - Coeur d'Alene
Welcome to our chiropractic clinic! We are proud to serve our community to resolve health issues and find pain relief. While Coeur d'Alene ID chiropractors are known for helping with chronic back pain, we actually help with a wide variety of health concerns.
We're happy to answer questions about how chiropractic treatments may help you and your family. In this article, we're going to answer some common questions so you can get more familiar with our chiropractic office.
Why Choose Walk In Chiropractic
Unparalleled Convenience - No appointment needed, just stop by our office
Experienced Chiropractors - Our doctors are experts at the top of their field
Transparent Pricing - No hidden fees or inconvenient surprises
Affordable Memberships - Rates as low as $22.25 per adjustment
Patient-Centered Care -Your comfort, health, and needs are our top priority
Weekend Hours - Open Saturdays from 10am - 3pm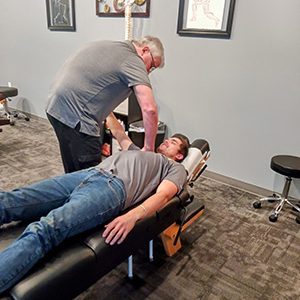 Adjustments can help ease surrounding muscle tension, which is necessary for restoring normal mobility.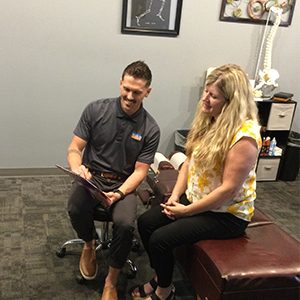 By increasing mobility and normalizing alignment, we can increase the ability to move efficiently and maximize strength.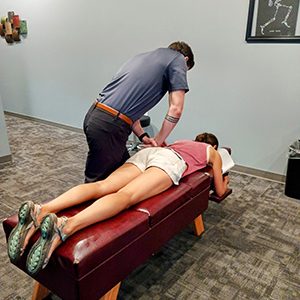 Chiropractic care adjustments can relieve unnecessary stress from the body and promote recovery.
Care When You Need It
When you need quality chiropractic care in Coeur d'Alene ID, the last thing you want to do is wait weeks, or even months, for your appointment. At Walk In Chiropractic - Coeur d'Alene, we understand that when our patients come to us, they are counting on us to get them the relief they need, quickly. That's why our office is open for walk-in adjustments Monday through Friday from 10am-6pm, and on Saturdays from 10am-3pm — no appointment needed!
Just stop by at your convenience, and our experienced Coeur d'Alene ID doctors will give you your first adjustment for only $49! Prefer to book an appointment? Contact us today!
How We're Different
Walk In Chiropractic - Coeur d'Alene offers you the convenience and simplicity of just walking in without an appointment. You get the care you need, worked around your schedule with our Coeur d'Alene ID Chiropractors. We're also open on Saturdays for your convenience.
Our Coeur d'Alene ID chiropractic team also takes great pride in offering custom-tailored treatment plans for each patient. Our chiropractors will always provide a thorough consultation and examination before crafting a customized treatment plan to suit your specific needs. This ensures that we're able to provide you with the best level of care possible. Whether you are suffering from chronic, acute, or just normal pain that requires a standard adjustment, our Coeur d'Alene ID chiropractors are here to help. Contact us today to schedule an appointment.
Don't wait! Come in to see us today to see how we can get you to optimal wellness.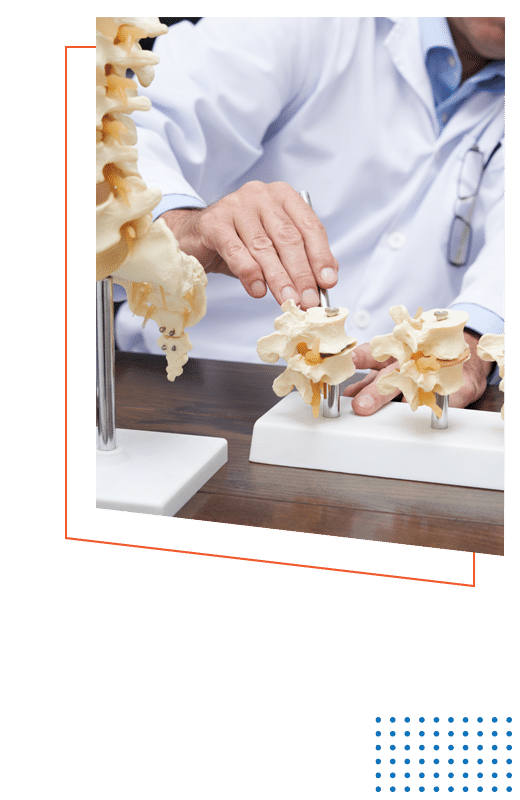 Are you new to our office? Take advantage of our Special Offer!